Bathroom Plumbing North Shore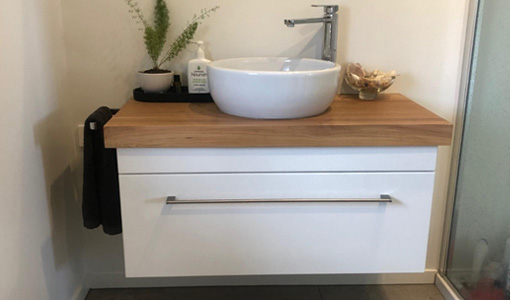 Your bathroom is one of the most important rooms in your house.
We get involved with many bathroom plumbing renovations. Unfortunately, we are normally contacted after the owner has purchased the toilet, shower, vanity, bath etc.
Don't rush out to the "Bathroom Sale", you will most probably purchase a cheap toilet that takes twice as long to install, meaning that any savings made with the purchase will be lost in the installation.
If you are planning a bathroom, give Mat a call and discuss your ideas, it won't cost you anything. You will find that he is very knowledgeable and able to advise what products will best suit your needs.
Sometimes the most expensive toilet will not suit your project, on the other hand, the cheapest is usually poorly made with low-quality fittings and will add to your costs when it is finally installed.
There are often reasonably priced products that will give good service with low maintenance costs, but you need to talk to someone who knows the pros and cons of each product to be able to make an informed decision.
Our advice is free and we are happy to help you.